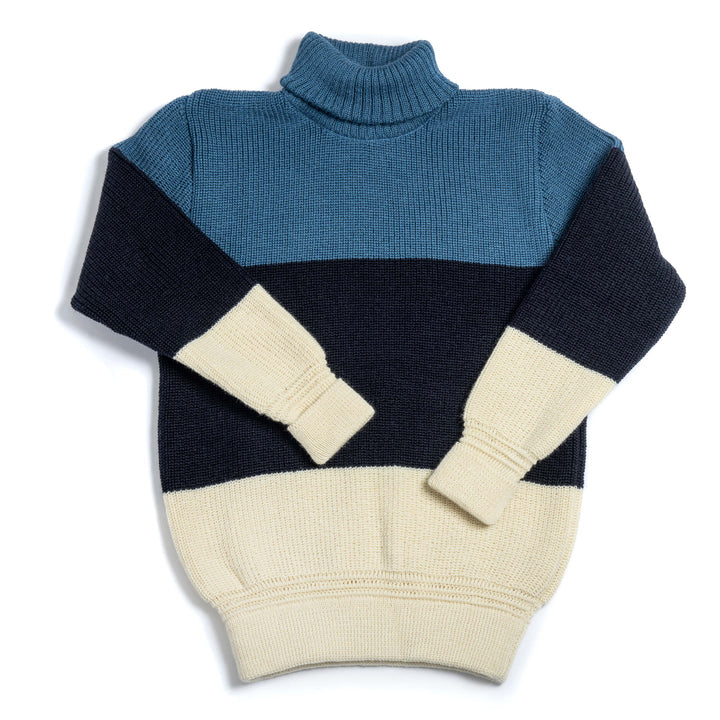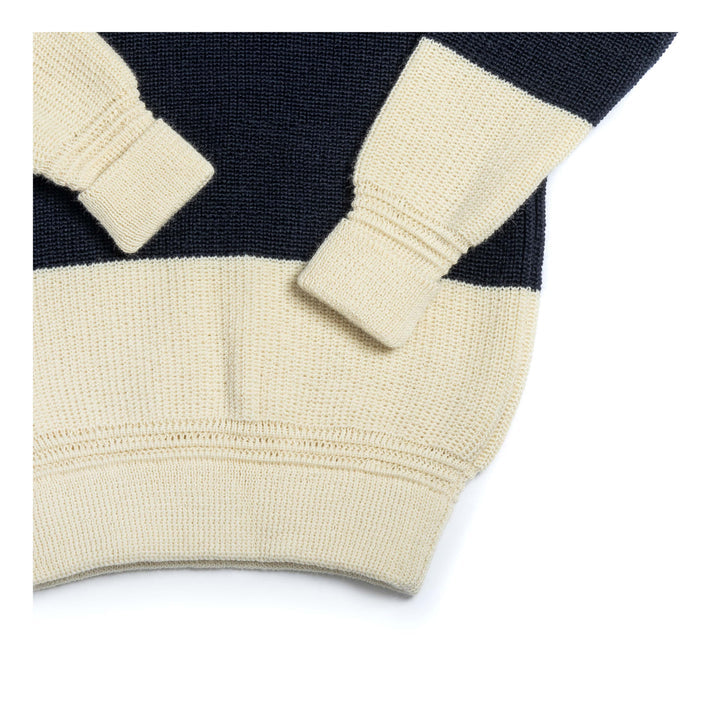 Signal Stripes in Seashell/Ink/Trail Blue
Using the same block as our core heavy knit jumpers, the bold knitted stripes take their inspiration from uniforms worn by sailing teams, and pitstop crews in motor racing.
It's comprised of a full kilogram of wool with our signature heavy 5-gauge knit, that's designed to keep you warm on even the coldest of days. Made from extra-long fibres, its highly resistant to pilling and will look continue to look fantastic even after years of regular wear, and unlike most knitwear producers we leave the natural oils in our wool yarn, meaning our jumpers have self-cleaning and water-resistant properties.
The sleeves and collar are attached by hand, which is more time consuming and labour intensive than using a standard machine stitch but results in a superior finish.
- 100% Virgin Wool
- Knitted in Germany
- Handsewn Sleeves and Collar
- Signature Stripe on Cuffs and Hem
Our wool has natural oils and is self cleaning. Just hang it outside in fresh air for a night.
| | | | |
| --- | --- | --- | --- |
| M/44 | 63cm|25" | 47cm|19" | 55cm|22" |
| L/48 | 67cm|26" | 51cm|20" | 56cm|22" |