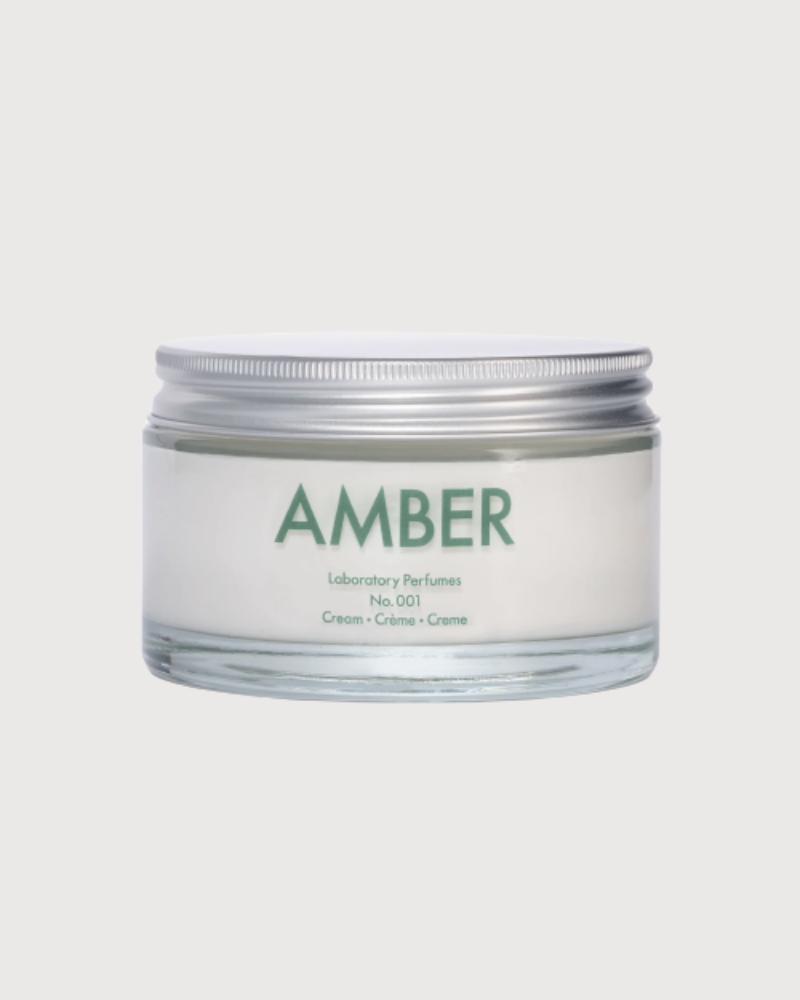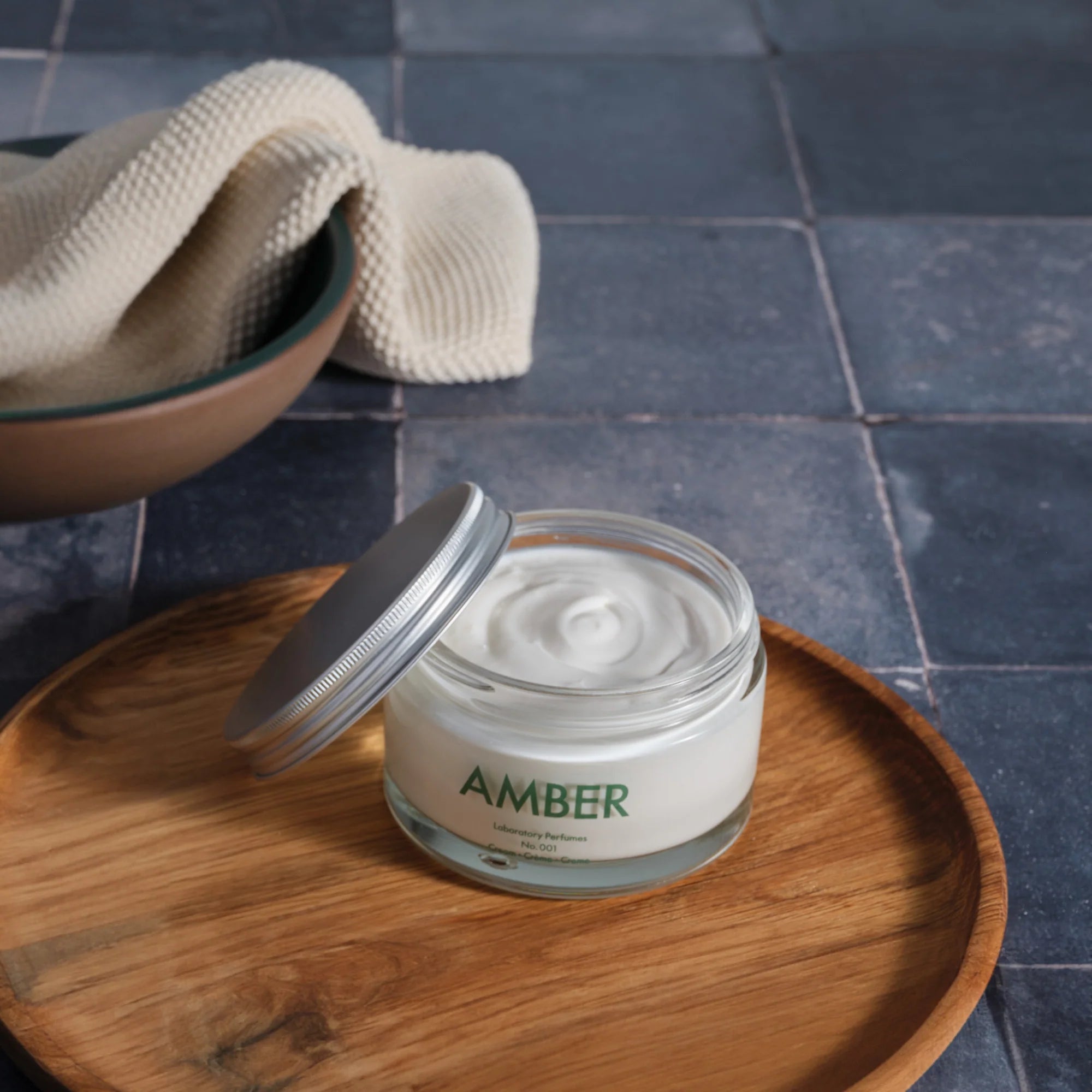 The luxurious Amber Cream has been designed for maximum skin softening and hydration; we have included a complex blend of shea butter, sweet almond oil, aloe and jojoba oil to leave your skin smooth, silky and toned.
With help from their laboratory, they have added hyaluronic acid for tissue regeneration, olive-derived squalene, vitamin E and B3 to protect, restore and soothe you.
The natural way to beautiful skin.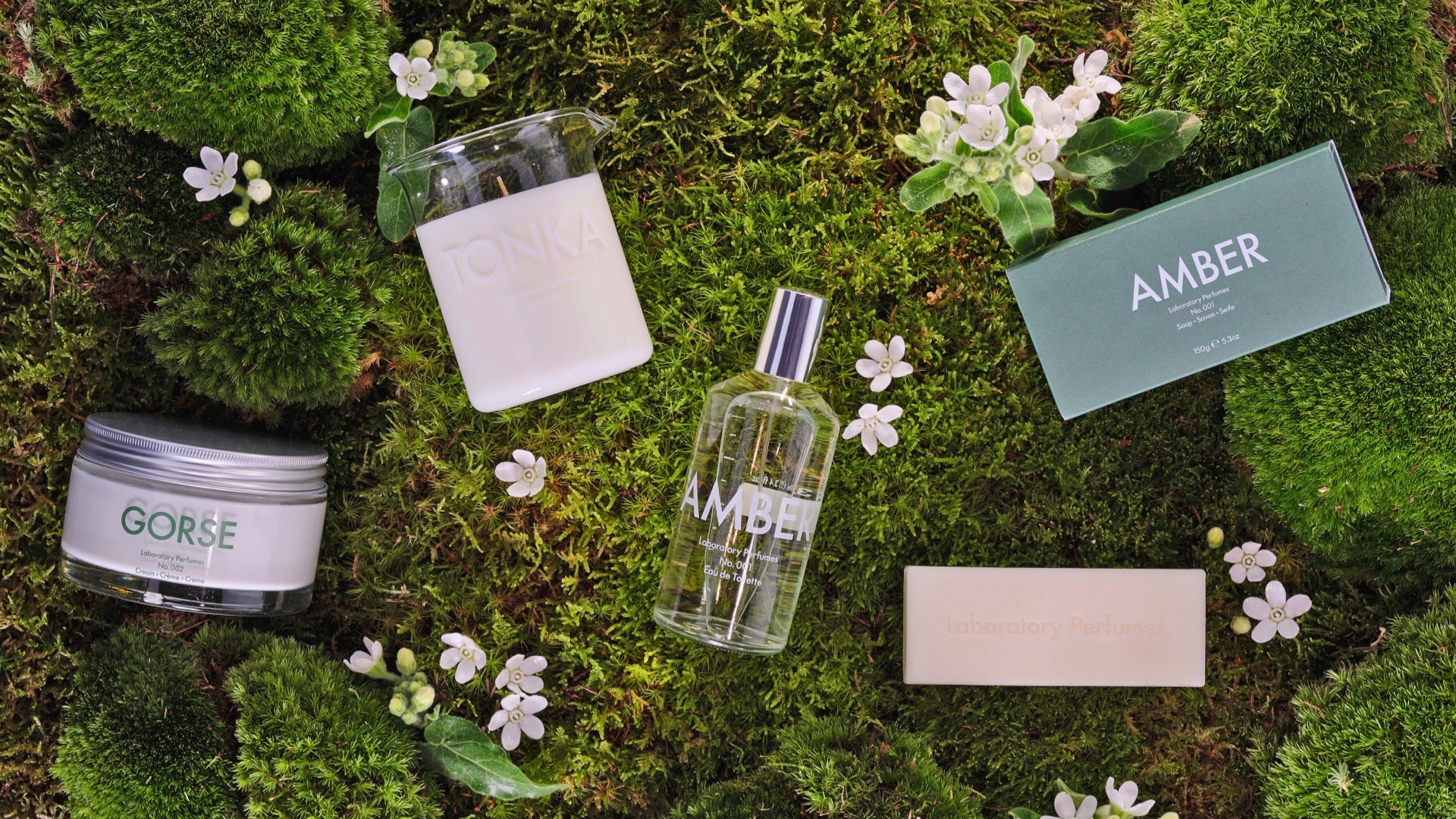 About Laboratory Perfumes
Inspired by the natural flowers, herbs and aromatic botanicals of Britain, LABORATORY PERFUMES range of scents and candles are carefully crafted to react to the wearer and evolve during the day. It's a new way of making perfume the old-fashioned way.