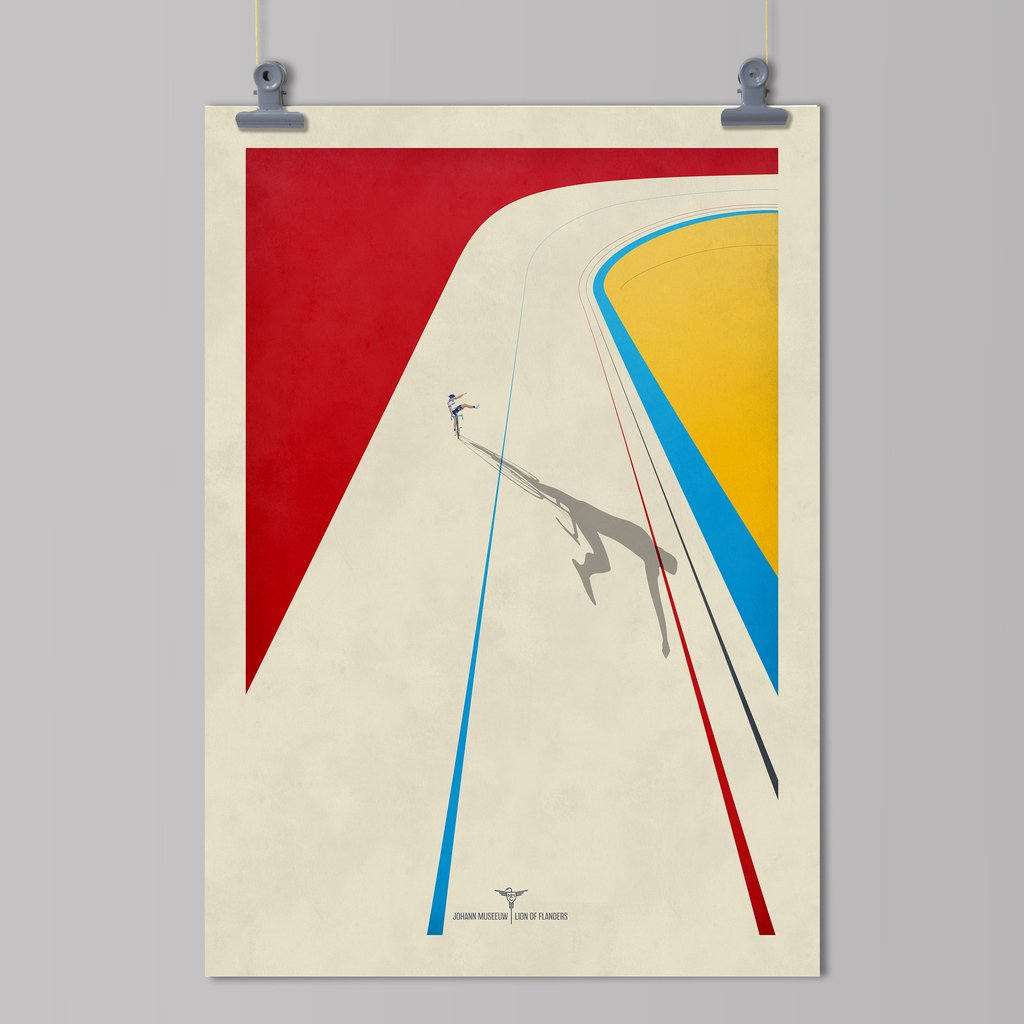 Victory Salutes: Museeuw Print
About
In 1998, Johan Museeuw crashed riding through Roubaix's feared Arenberg Forest, shattering his kneecap, followed by gangrene. There was talk of amputation, and his career was over. But Museeuw - showing all the courage that gave his is fearsome nickname - fought back.
In 2000 he returned to the scene of his injury, dropping the remnants of the peloton over 40 kilometres from the Roubaix velodrome and soloing to an improbable, emotional victory. As he crossed the line he fought back tears as he pointed to his rebuilt knee and reflected on the longest, toughest road to Roubaix of them all.
A2 (594mm x 420mm)

Giclee print, archival ink on acid-free, gallery-grade art paper.