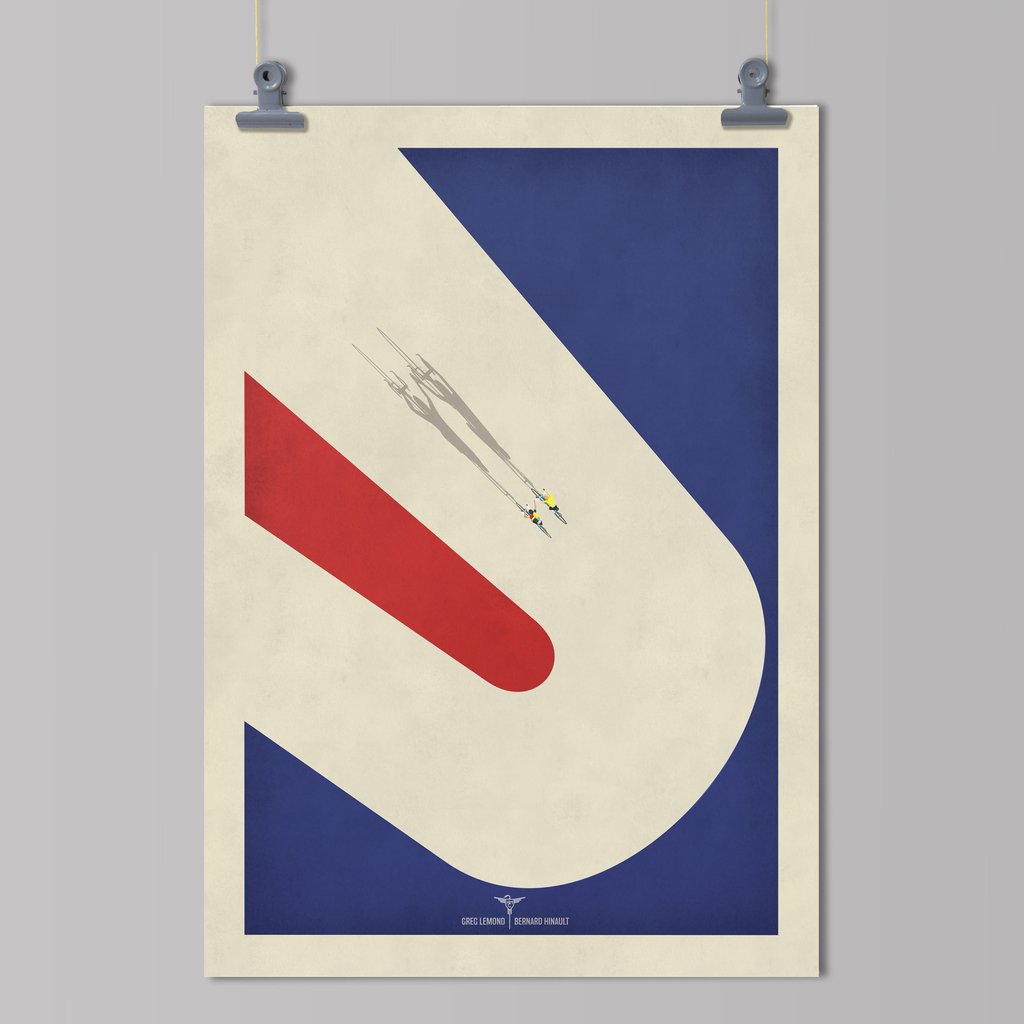 Victory Salutes: Lemond - Hinault Print
About
La Vie Claire were the superteam of the '80's, and the Tour their private domain. In their leader, Bernard Hinault, they had a five-time Tour winner, the undisputed Patron of the peloton. With Greg Lemond, they had the future of the Tour, a phenomenal natural talent who would surely give them another five wins. So an agreement was reached - Lemond would help Hinault win one final Tour in 1985, and in turn, Hinault would assist Lemond in securing his first win the following year.
But The Badger reneged on the deal, attacking Lemond 'to tire out his opponents' and forcing his way into the yellow jersey. Lemond battled on - with the weight of France against him -  and slowly, surely let his talent tell against the fading master. By the stage to l'Alpe d'Huez the matter was settled and the pair attacked together, riding to victory hand in hand in a show of solidarity that barely covered the cracks beneath.
A2 (594mm x 420mm)

Giclee print, archival ink on acid-free, gallery-grade art paper.