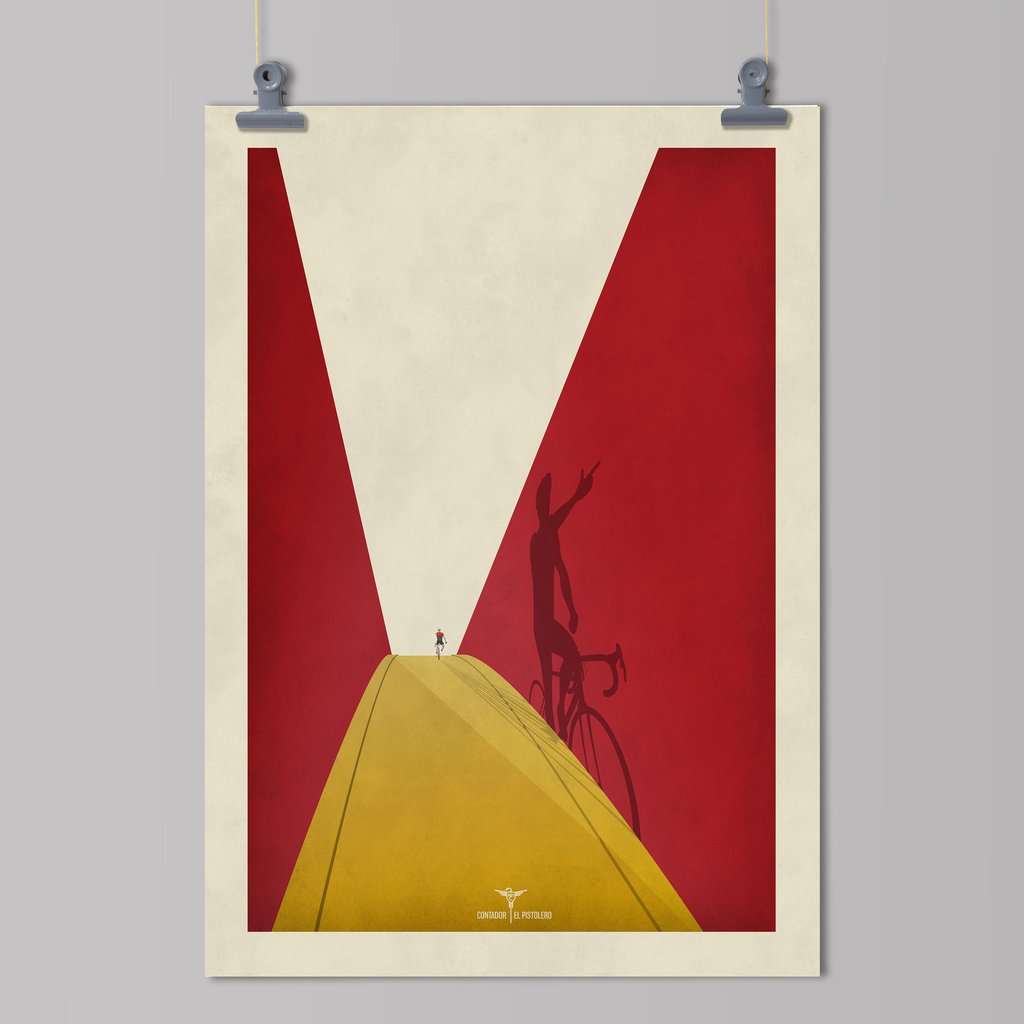 Victory Salutes: Contador Print
About
El Pistolero… one of the bravest, most attacking riders of his generation. A rider prepared to fail in order to succeed, the very definition of panache. 
La Vuelta, 2012.  One final stage of the Vuelta remaining before the ceremonial lap of Madrid and Alberto Contador's race was in tatters. Out of form, and roundly beaten by his rivals, he admitted his race was run. The high mountains were finished and the rolling stage to Fuente Dé was not challenging enough to promise large time gaps. But Contador was not to be told. On a short descent 52 kilometres from the finish he attacked… a suicidal move. But as the minutes ticked by his lead grew and grew and panic spread through the peloton: the impossible suddenly seemed possible.
Slowly, desperately, they reeled him in, too little, too late. Contador won the stage, and the Vuelta, and never before or since was his famous 'pistolero' victory salute more warranted. El Pistolero - 'the gunman' - had blown the race apart.
A2 (594mm x 420mm)

Giclee print, archival ink on acid-free, gallery-grade art paper.