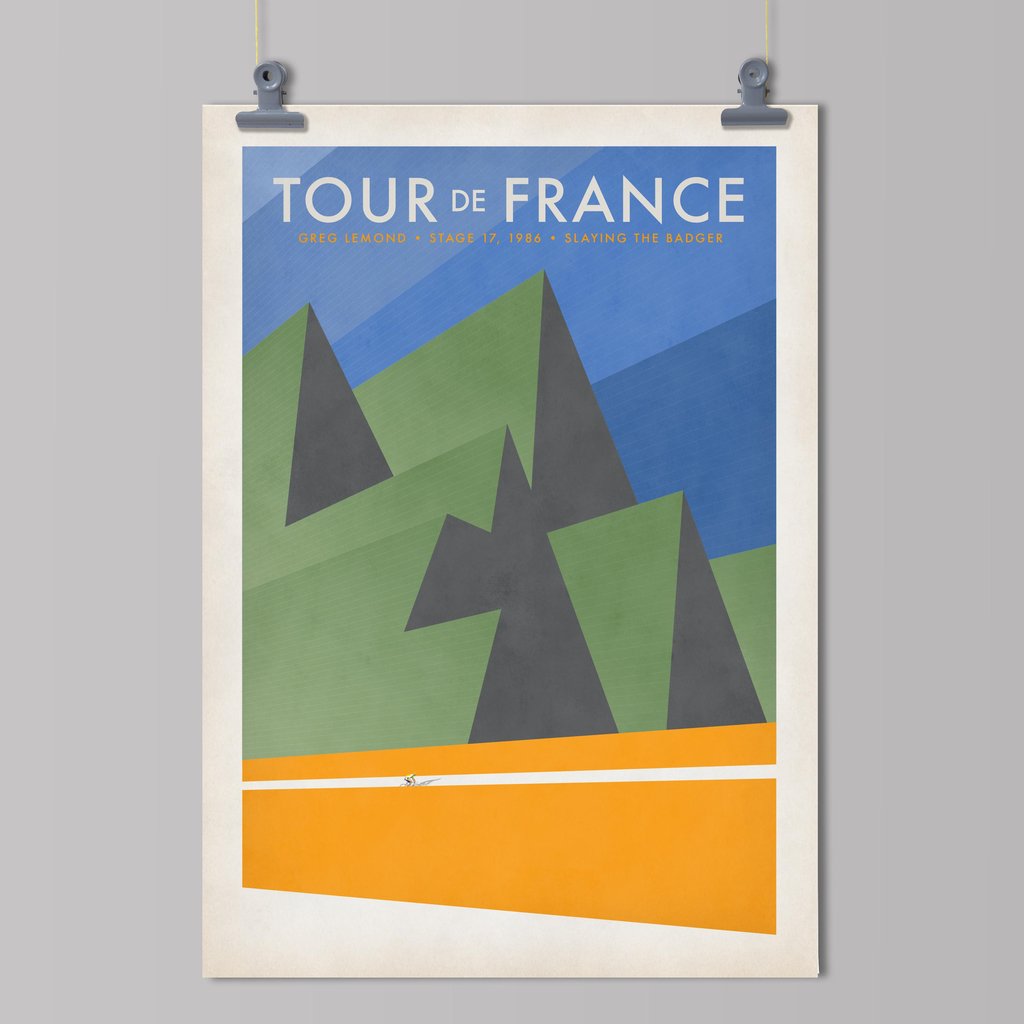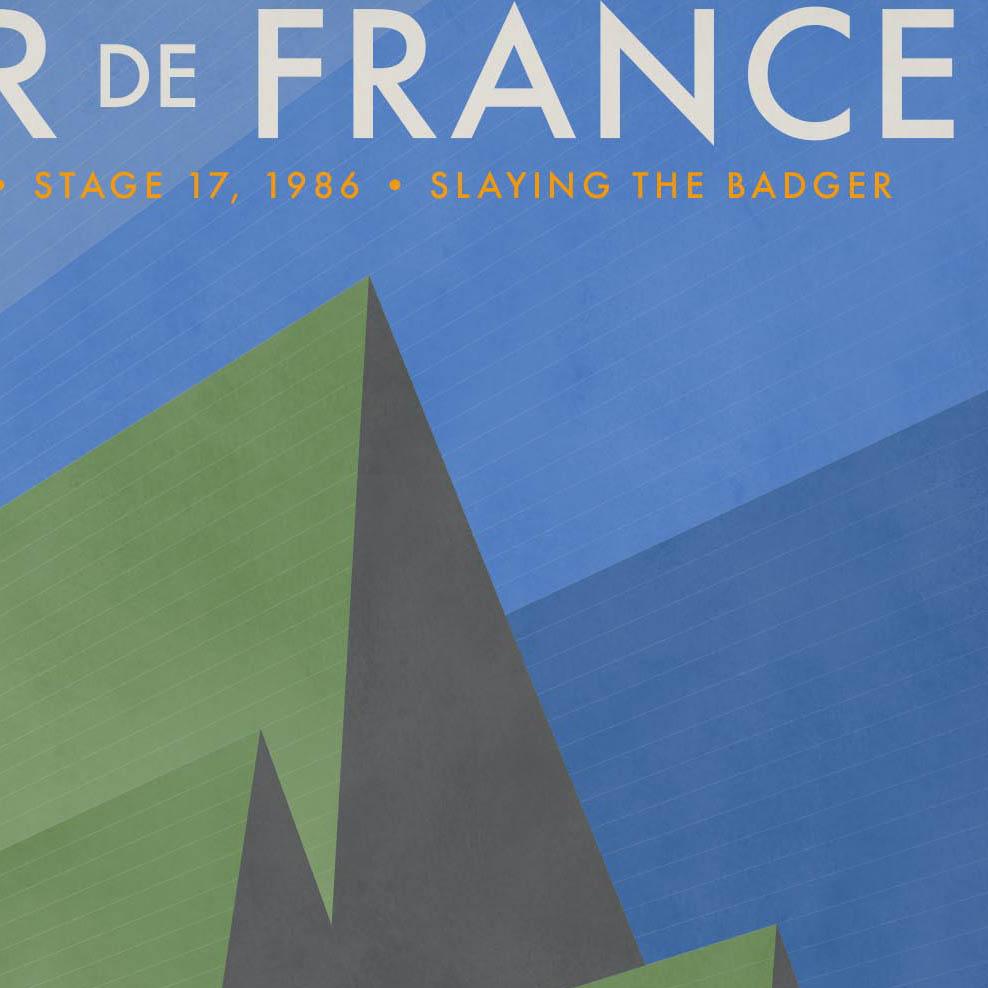 The Grand Tour - Tour De France Print
About
Tour De France, the greatest race of them all. For years the Tour was a closed book to the rest of the world, 'old Europe' jealously guarding its treasures. But then a blond-haired, blued-eyed boy from Colorado arrived, full of talent, ambition and fresh ideas.
Little did Greg Lemond know that the toughest guardian of all rode for his own team. Bernard Hinault, 'the Badger' was not prepared to let his teammate into the Tour's inner sanctum without a fight. Throughout the turbulent, testy Tour of 1986 he attacked Lemond at every opportunity, finally succumbing to his younger rival as they crossed the Col d'Izoard  on Stage 17. 
The Badger was slain, and a new, global era of cycling was born.
A2 (594mm x 420mm)

Giclee print, archival ink on acid-free, gallery-grade art paper.