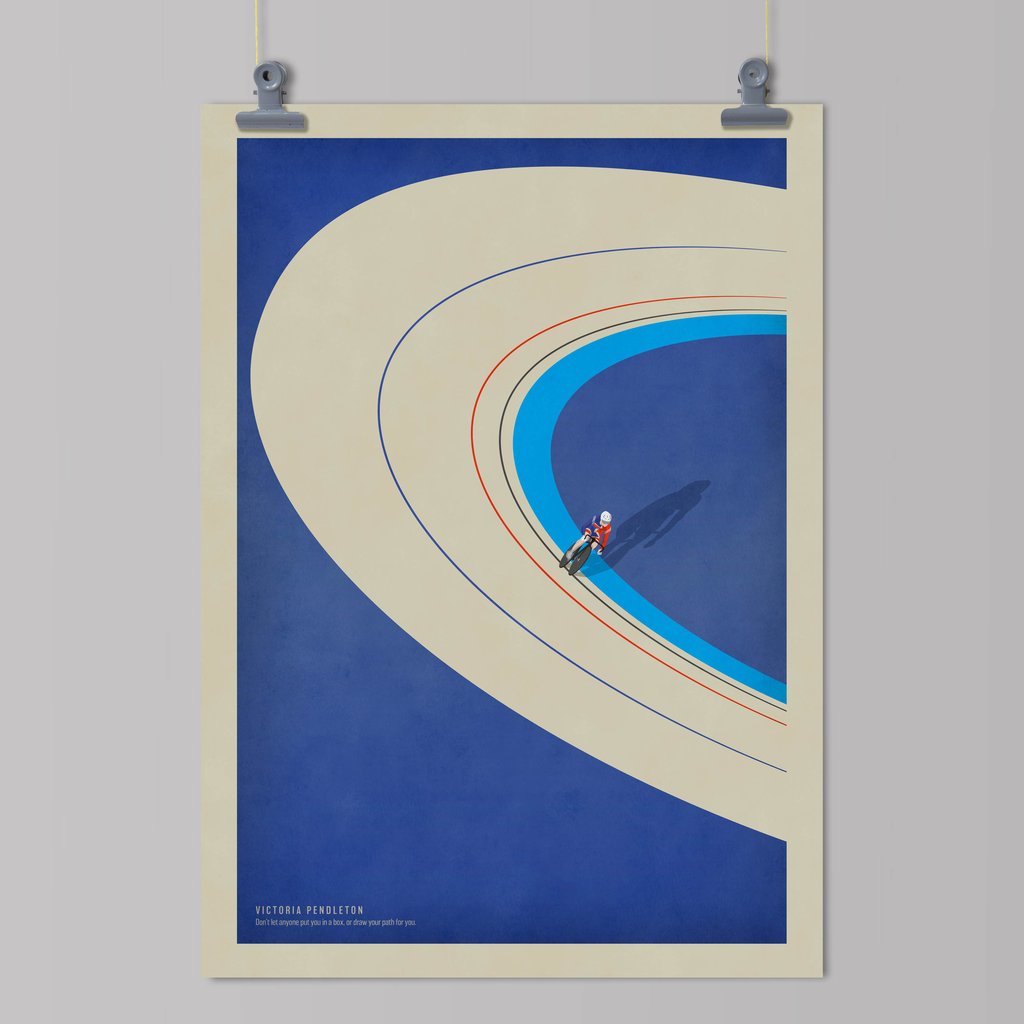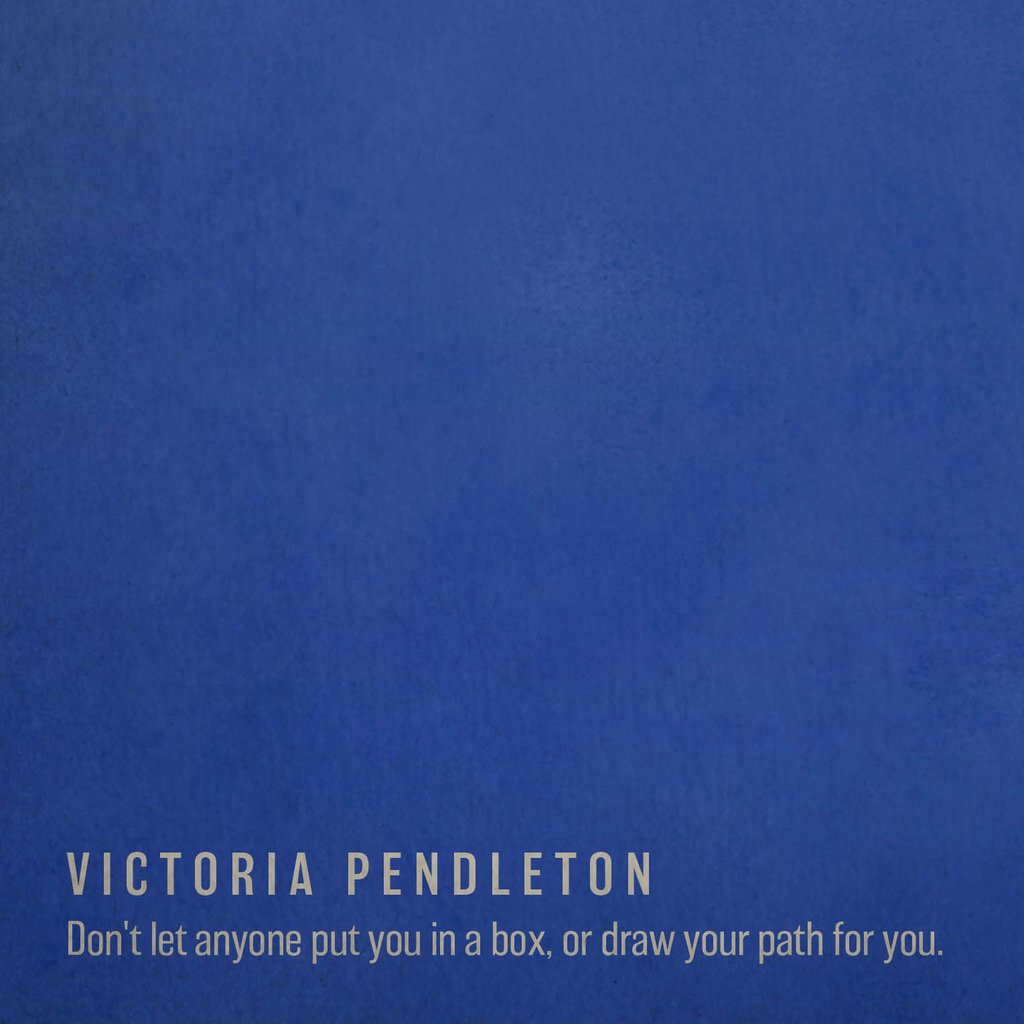 Queens Of Everything: Track - Victoria Pendleton Print
About
Double Olympic gold medallist, and six-time World Champion, Pendleton blasted British track cycling to the top of the world. Glamorous, composed, ferocious, everything about Pendleton screamed alpha female as she raced shoulder-to-shoulder with Australia's equally magnificent Anna Meares.
And yet, behind the facade, Pendleton's greatest battle lay with herself. A pioneering elite female athlete in a male-dominated world, she fought for acceptance and the right to forge her own path, overcoming both her own self-doubts and the track establishment to reach the top, a self-made superstar who fought for the right to be her own fragile, fierce self.
A2 (594mm x 420mm)

Giclee print, archival ink on acid-free, gallery-grade art paper.