OG Pigment Dyeing Sweatshirt
It is a product produced by renewing the existing pigment dyed sweatshirt in the 003 version with the Original Garments® line. There are many opinions that it is too heavy and thick, so we made a heavyweight fabric with a weight of about 850g per yd to reduce the excessive weight while maintaining the existing rigidity. After going through a scouring process (removing impurities) with a 100% cotton combed yarn at a temperature of 70~80℃, it goes through tenta processing at 190~200℃ and fixes the fabric to set it so that it does not shrink any further. This minimizes wrinkles or distortions that may occur during dyeing, enables stable work, and naturally shows the vintage color, which is the biggest attraction of pigment dyeing products, due to several washing processes. The front and back patterns are different so that the shoulder line can fall naturally, and the neckline is treated with a double lip to increase durability. The more you wash, the more the vintage color is revealed, and it is a product that you can enjoy the change accordingly. It is a sweatshirt with a simple yet unique feeling, such as pigment dyeing's unique color, heavy-weight fabric that gives a heavy feeling, and pattern design for comfortable wear. ※ Due to the nature of pigment products, there may be slight measurement differences for each individual due to the strong washing process, and please refer to the detailed product photos for color.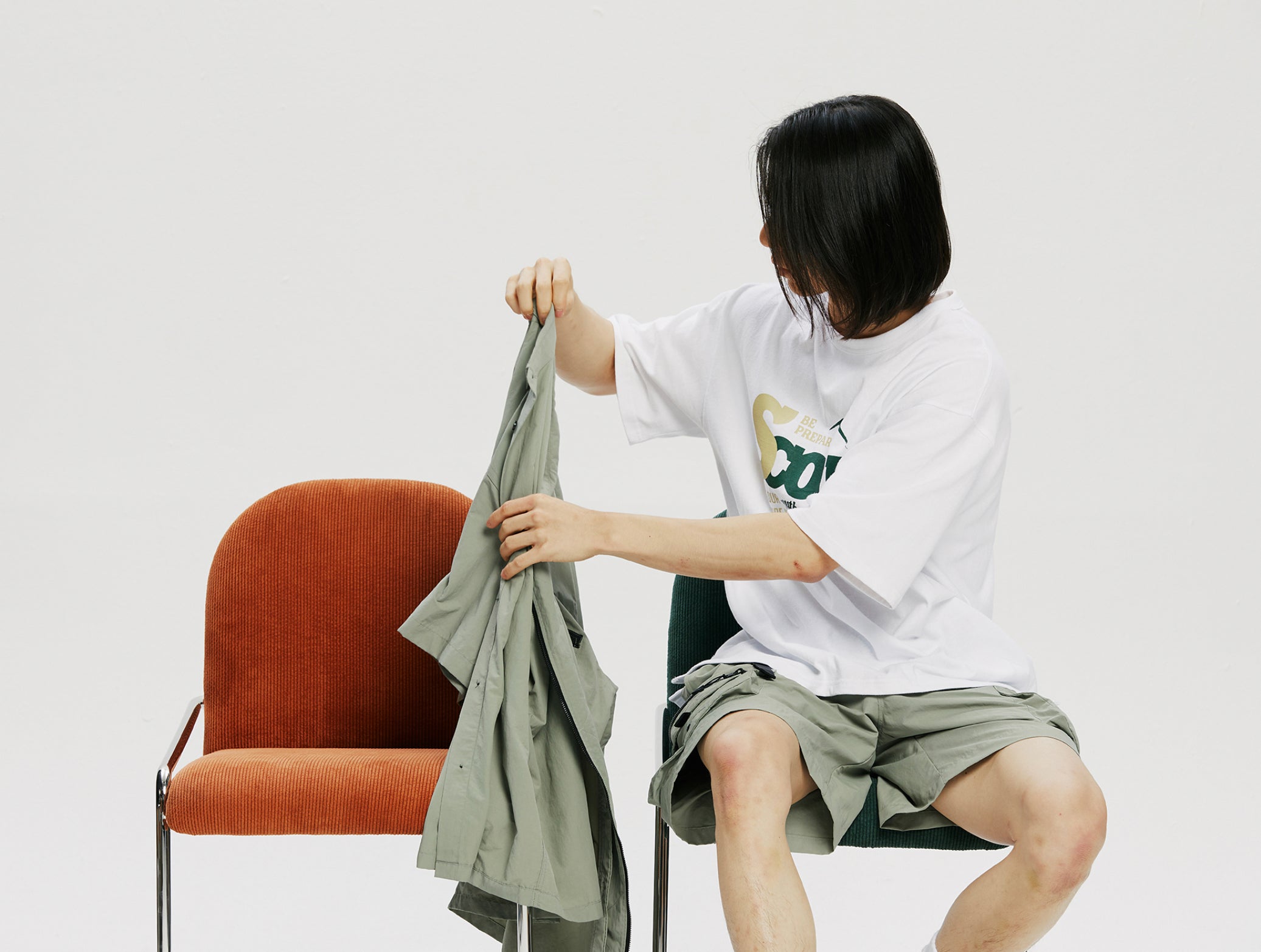 About Frizmworks
Designed and crafted in Korea, FRIZMWORKS commits itself to producing wearable garments that are bursting with detail and fine quality, without compromising on price. With a slogan of "100% Satisfaction", the brand couldn't be more true to its word.