OG Heavyweight Sweat in Brick
As a product of the Original Garments® line, it is a sweatshirt made of heavyweight fabric with a weight of 850g per yd. It is a newly developed fabric from yarn. The front part uses 100% cotton yarn and the inside of the fabric is woven with processed polyester blend yarn so that it has a definite thickness and a soft touch. If you touch it with a fabric that complements the shortcomings of the existing various heavyweight fabrics, you can clearly feel the difference. When weaving the fabric, shrinkage is prevented as much as possible by narrowing the dojo as much as possible and processing the washing process several times. As a result of requesting the inspection to the Korea FITI Testing & Research Institute, the data shows that the shrinkage rate is around 1% at most, which is a figure that can be considered almost non-shrinkable. In the case of the neckline, high-difficulty sewing work that doubles the rib fabric is used so that it does not stretch easily and does not deform. In the case of the pattern, a drop shoulder was applied to the front and a raglan pattern was applied to the back, and the resulting incision line creates a natural shoulder line. In the case of the overall sense of size, it is made with a natural oversized fit that is not excessive, so anyone can wear it comfortably. You can feel the firmness of the fabric itself, and it is good to wear as a single item as it holds the silhouette well when wearing the product. As it is the most basic item, it was planned to make a sweatshirt that is faithful to the essence, and it was produced with a high level of perfection. It is a product that is not inferior to a daily item with a neat silhouette and no unnecessity. ※ This product is made of newly developed fabric as a carryover product and new colors have been added.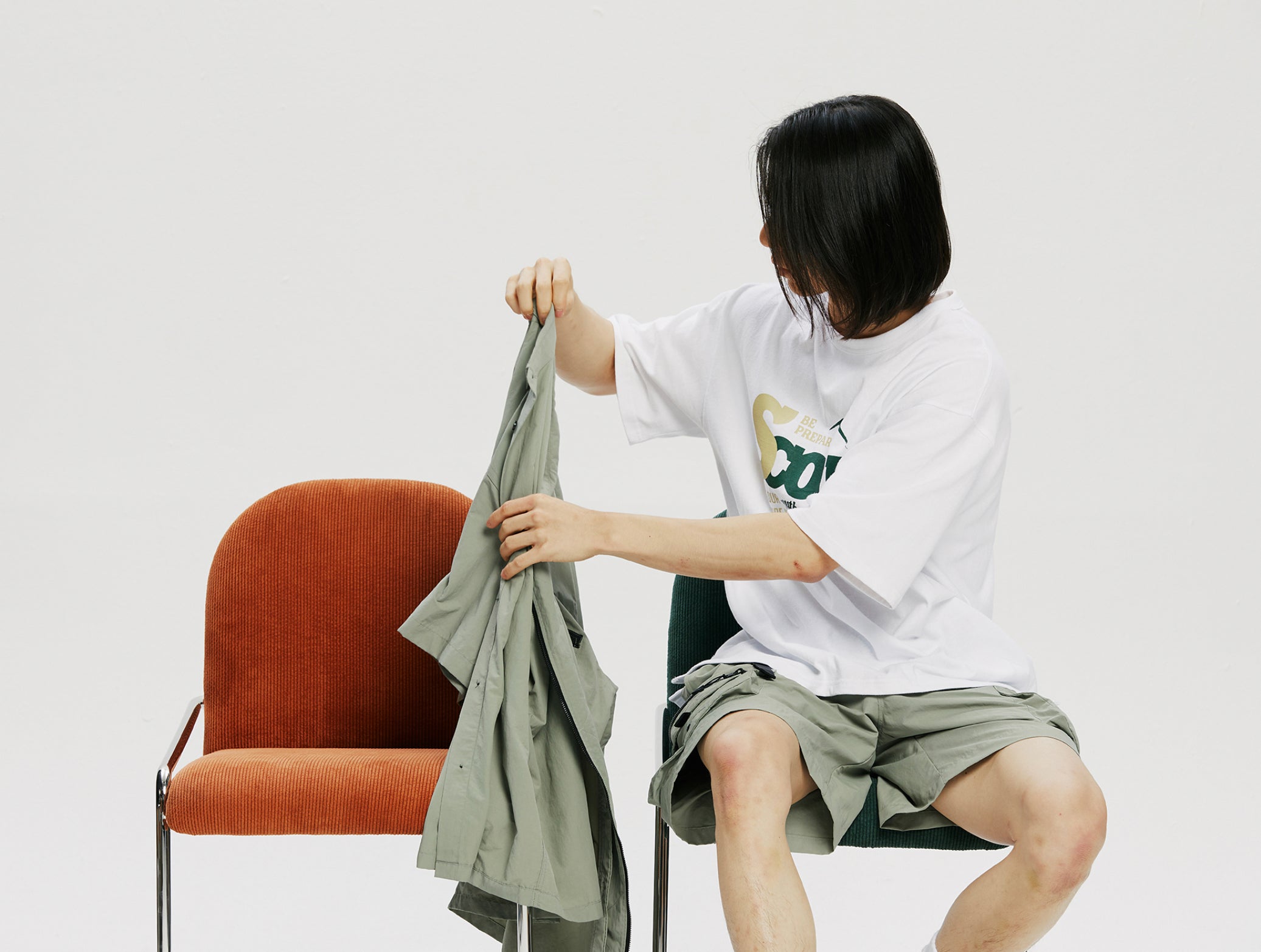 About Frizmworks
Designed and crafted in Korea, FRIZMWORKS commits itself to producing wearable garments that are bursting with detail and fine quality, without compromising on price. With a slogan of "100% Satisfaction", the brand couldn't be more true to its word.