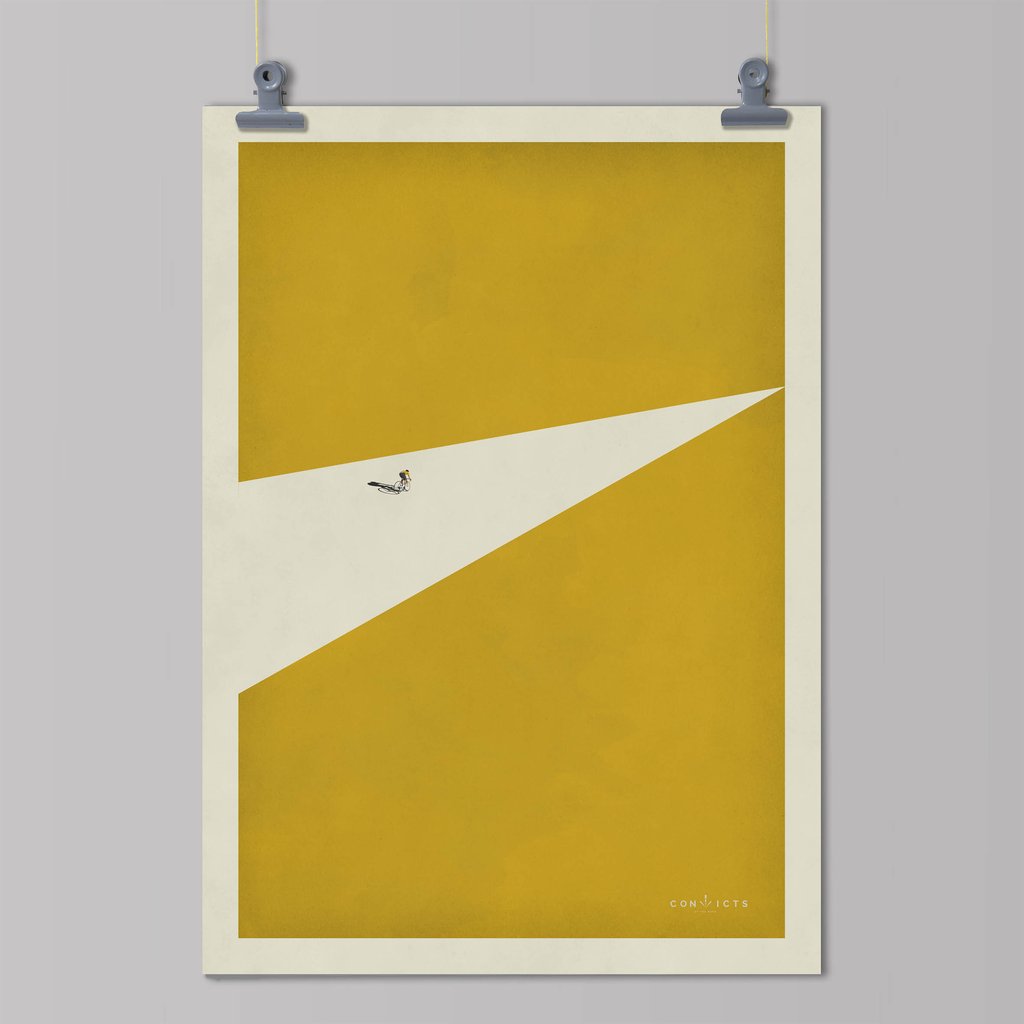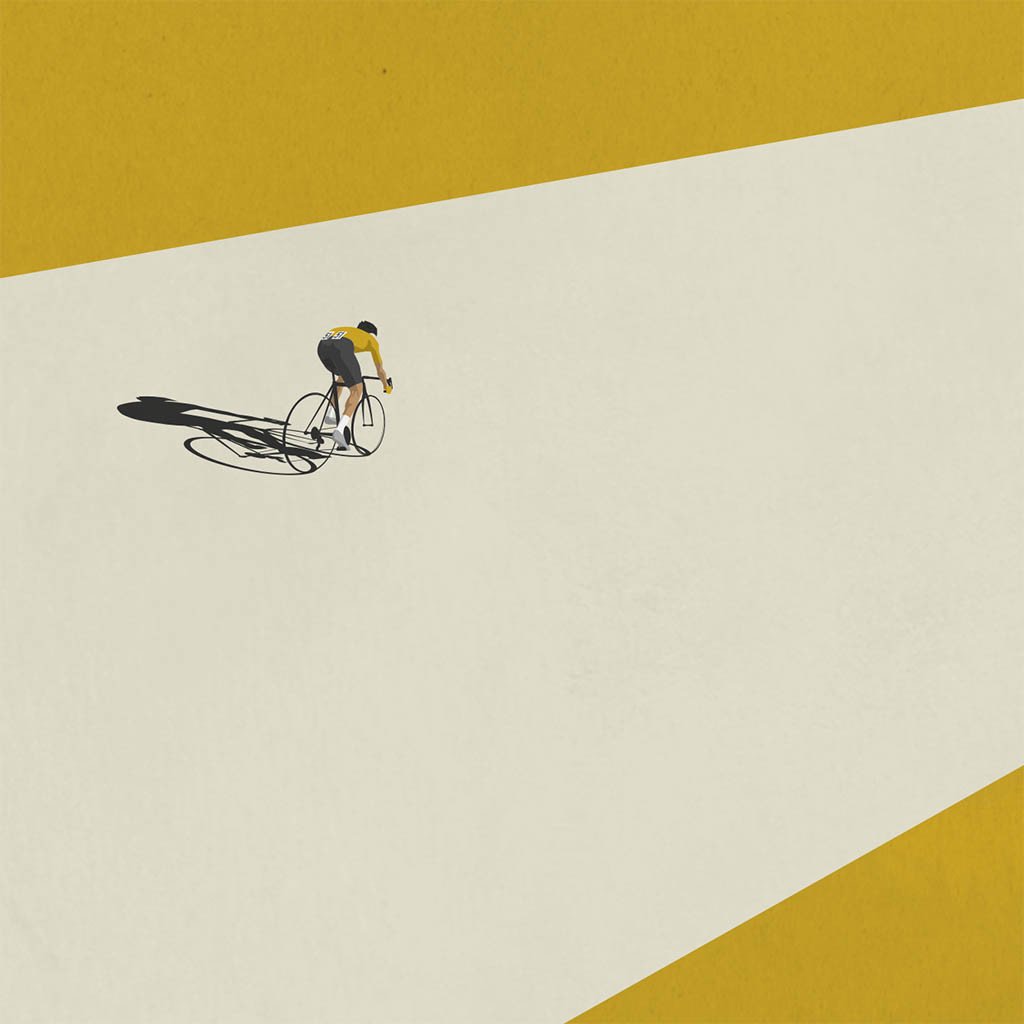 About
Three weeks, thousands of kilometres, decided by mere seconds. Weeks of concentration, focus, plotting and paranoia.  Little wonder the riders feel like prisoners of the race, breaking rocks daily just to stay alive.
Those riding for the win suffer most of all.  Constantly chasing the uncatchable horizon, never afforded a moment's rest.  Trapped in the race and in the unquenchable pursuit of glory.
A2 (594mm x 420mm)

Giclee print, archival ink on acid-free, gallery-grade art paper.