FR 2L Insulated Poncho in Black
The FR 2L Insulated Poncho is the ultimate winter outerwear. Made with Toray's 3DeFX, it is expertly crafted to provide fire-resistant, lightweight insulation and superior protection against the cold without any down. 
Featuring a three-dimensional hood with one-touch adjustment, it's easy to layer over your outerwear and has a proven track record in Snow Peak's rain jackets. Bigger adjustments can be made with the side zipper and it can be used as a simple sleeping bag if opened and joined at the hem. Security pockets and warm pockets with zipper openings on the chest and sides provide added peace of mind. A neck zipper on the bias with a chin guard ensures the top won't touch your face line.
Shell: 96% Polyester(49% Recycled) 4% Aramid (C6 DWR+2L) Water resistance pressure: 20,000 mm Moisture permeability : 10,000g / ㎡ Water Repellency: 20HL3 Class Lining: 100% Polyester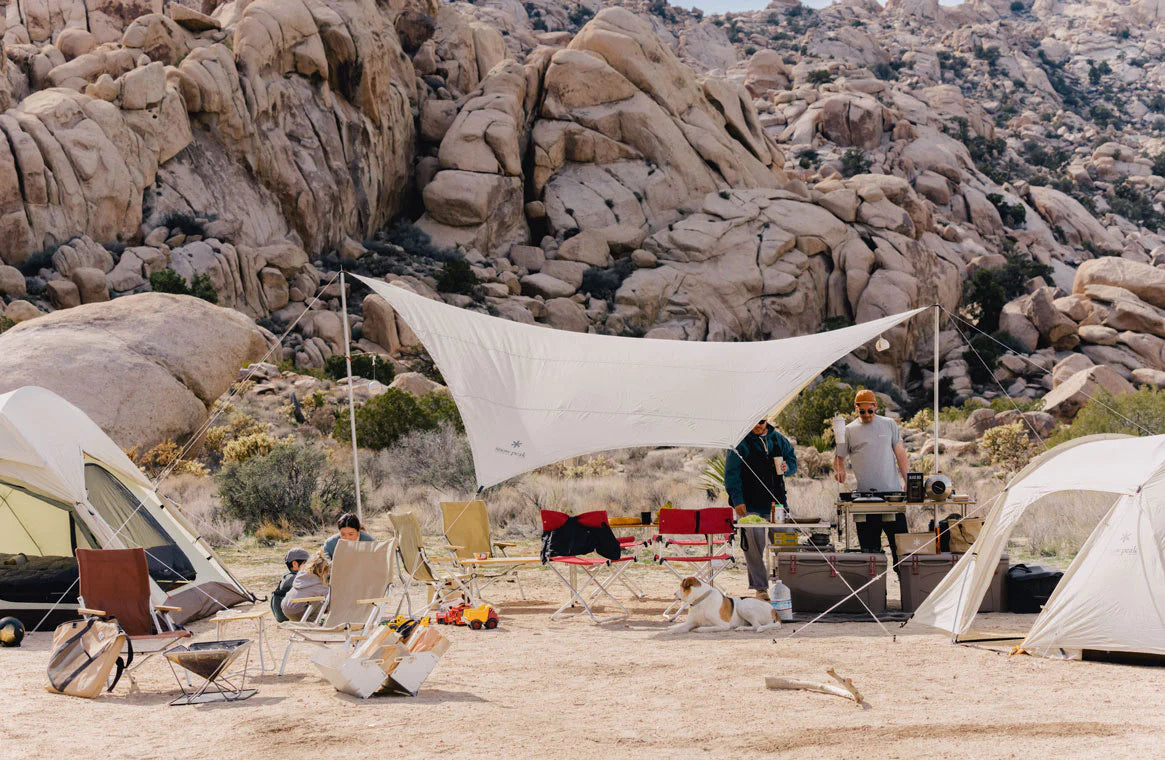 About Snow Peak
The SNOW PEAK idea came about in 1958, when the founder sought to create innovative mountaineering equipment after climbing Mount Tanigawa himself. The brand is renowned for its innovative apparel and equipment which focus on quality, functionality, timeless-durability and considered design.