This medium-sized softcover notebook is a handy work tool. Perfect for work or for your everyday notes and scribbles. Whether at the office or on the go - this is the the must-have notebook for business notes, small thoughts and big plans.
The cover is soft and made with high quality fabric in an elegant range of colours. The notebooks are fitted with coloured elastic bands to keep all your notes, post-its and scribbles in one place.
The size is A5 with soft grey lines inside.
The notebook contains 140 pages.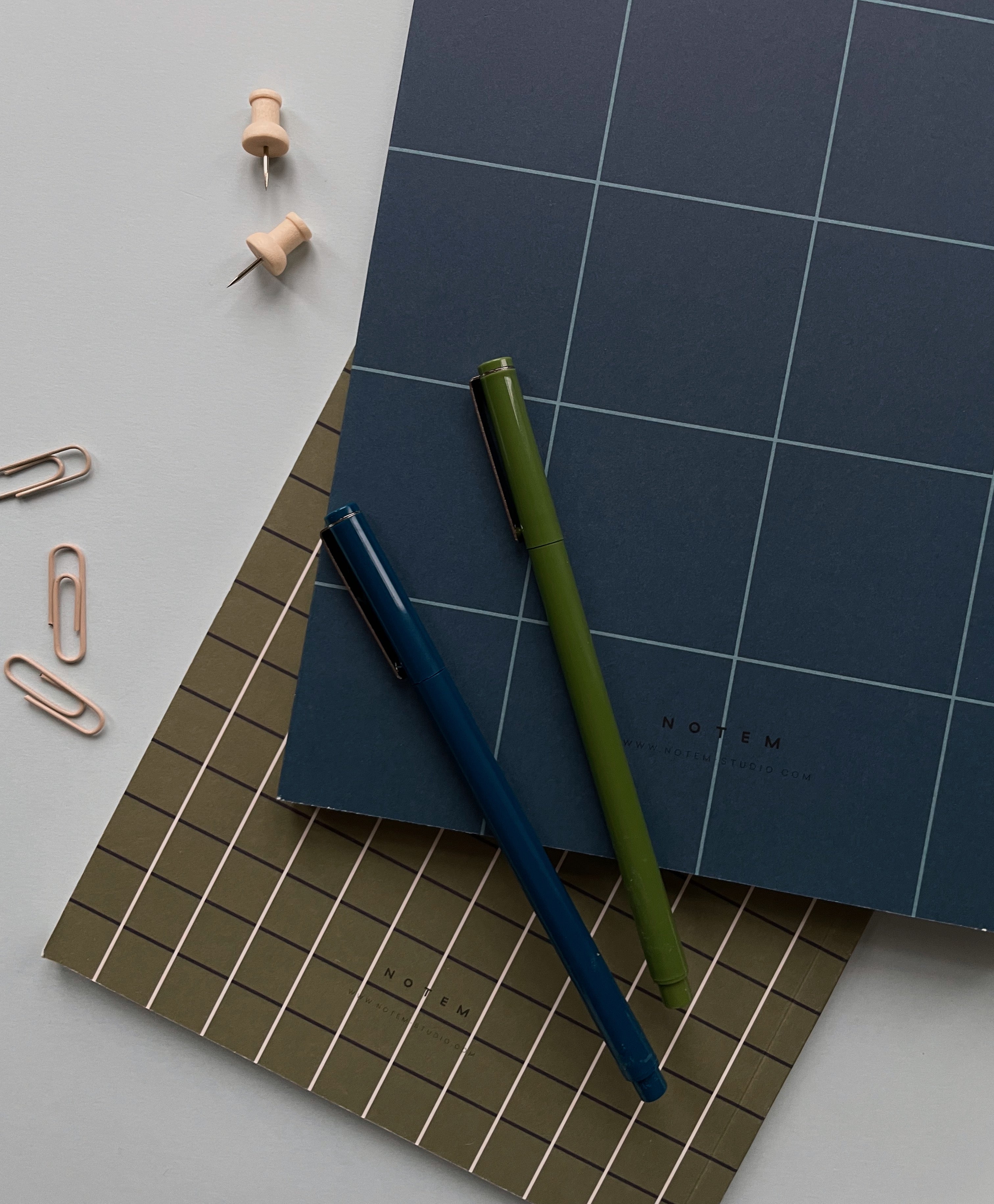 About NOTEM
NOTEM reflects a straightforward and functional approach to design. Rooted in the Scandinavian design tradition of space and light, our products are simple, aesthetic and easy to use.

They are inspired by human nature, by the way we keep track of things, by our sense of time and our memory. There mission is for paper to add new value to your daily habits and your everyday tasks.