This 2L Octa Stole is perfect for any wardrobe. This stylish stole features a classic European loop that's easily foldable for convenience. The mesh side is smooth to the touch, making it comfortable to wear even when it's hot. It also comes with a packable bag at the edge for easy storage. The outer material is made of recycled polyester with a double ripstop composition that has high stretch and tear resistance. The back side is laminated with a polyurethane waterproof membrane, making it breathable and waterproof. The lining's Octa fabric is heat-insulating, sweat-wicking and quick-drying, and is extremely lightweight.
Shell: 100% Recycled Polyester(DWR+2L) Lining: 100% Polyester (51% Recycled, Teijin Octa® )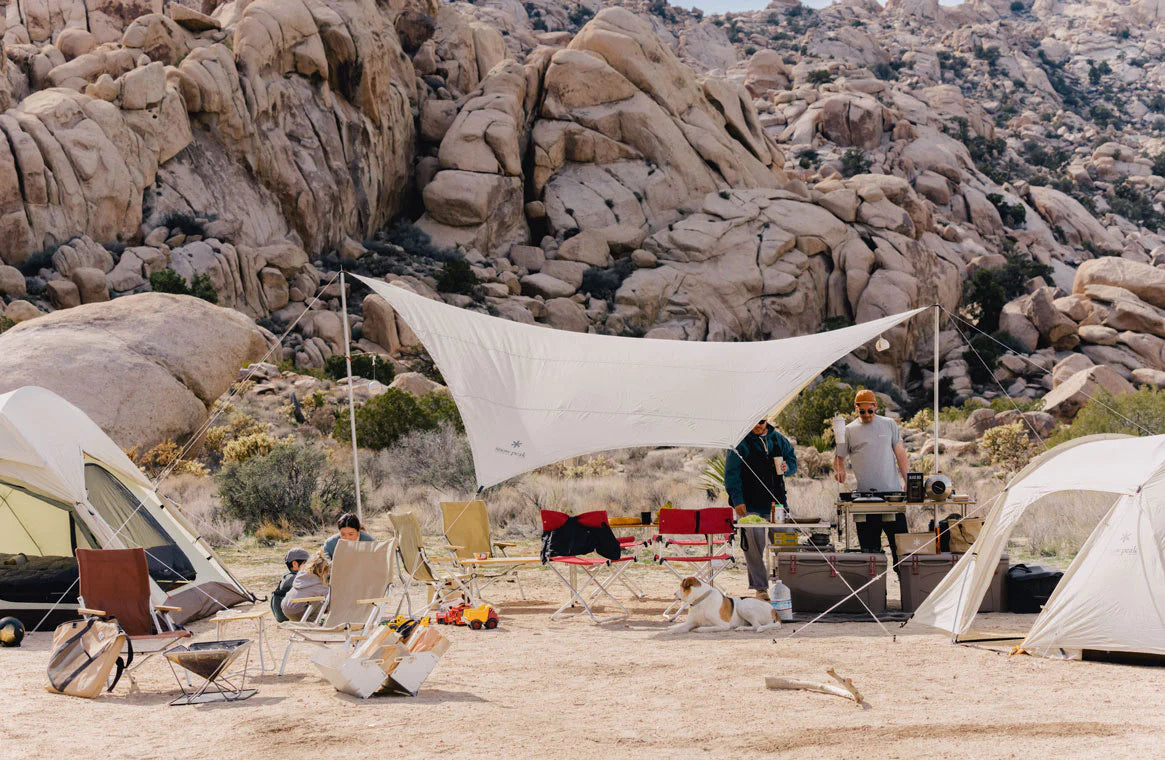 About Snow Peak
The SNOW PEAK idea came about in 1958, when the founder sought to create innovative mountaineering equipment after climbing Mount Tanigawa himself. The brand is renowned for its innovative apparel and equipment which focus on quality, functionality, timeless-durability and considered design.